Get the Tech
There was something, however, in the appearance of this machine which caused me to regard it more attentively.
The Interactive aspect of the Pit and the Pendulum Project requires a basic level of technological savvy- of which I will humbly administer some aid, here.
Full immersion on the experience, hidden goodies, QR Code access and whatnot will require a few small, painless applications to download. Most of them are free; all are public, stable and from reputable sources.
To read a PDF, most computers already have Adobe Reader; but in case you don't, click the icon to the left, and download the app. It's free for both Mac & PC.
PDF Readers for iPhone– a few handy app's to check out. Read Poe on the Go!
Other Document Readers; Comical (CBR/ CBZ files), Kindle, Mobi, and more…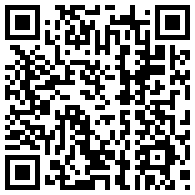 Reading QR Codes will require a camera-equipped cellular phone, PDA, iPad, iPhone or webcam for your computer (onboard camera's on laptops should work, too). With a camera ready, you 'll also need a QR Code Reader application, of which there are many listed below.
Qr Code Readers- A long list with specifications to match most every device available, within reason. You will need the specifications (make/model/version) of your phone/ device to download the appropriate reader. The process is fairly basic, but please read the info provided on the sites to answer any questions. So have at it-
Grab a reader!
iPhone,  iPhone Touch  &  iPad Android Blackberry Nokia mobile Most Every Other Mobile Phone

Please note:   We aren't able to supply tech support, sorry.
We DO supply dark, dingy dungeons and spicy, oily  viande for our 'guests'.  Tech support, not so much… unless it's pertaining to maintenance of massy, razor-sharp pendulums and such.   That, we can do.